Please visit your dashboard which is an option on the left menu.

On the Dashboard, click on My Courses in the top menu bar.
Click 'completed courses' on the left-side under 'total Number of Courses'.
The list of completed courses appears on the right-side of the screen with the course image and 4 button options.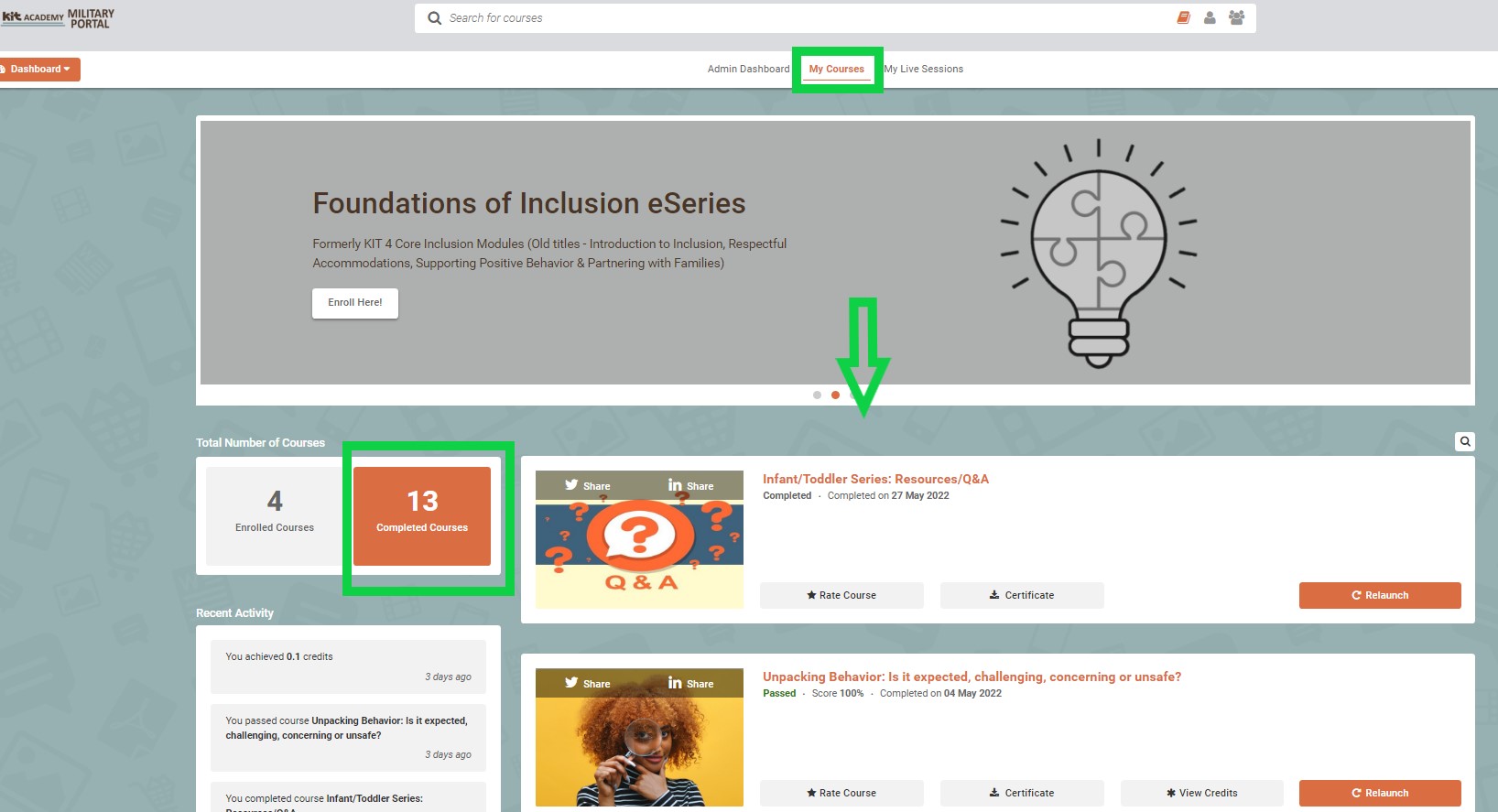 Still having difficulties?