Twitter
Selecting the Twitter icon opens a dialog where the learner logs in to their Twitter account.
Within Twitter the learner selects Post: a tweet opens with LearnUpon's default text entered, including any hashtags added by the admin. Learners can edit their tweet: the text is a suggestion only.
The following screenshot shows the default text.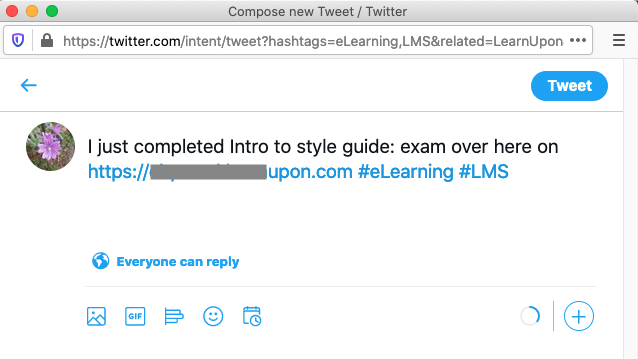 LinkedIn
Selecting the LinkedIn icon opens a dialog listing the certificate content the learner can add to their profile. Selecting Open LinkedIn directs the learner to the LinkedIn login screen.
The following screenshot shows the Share Certification dialog, with instructions of what content to add.