When you are on the dashboard you will see a tab at the top for My Courses.
Click on the My Courses tab.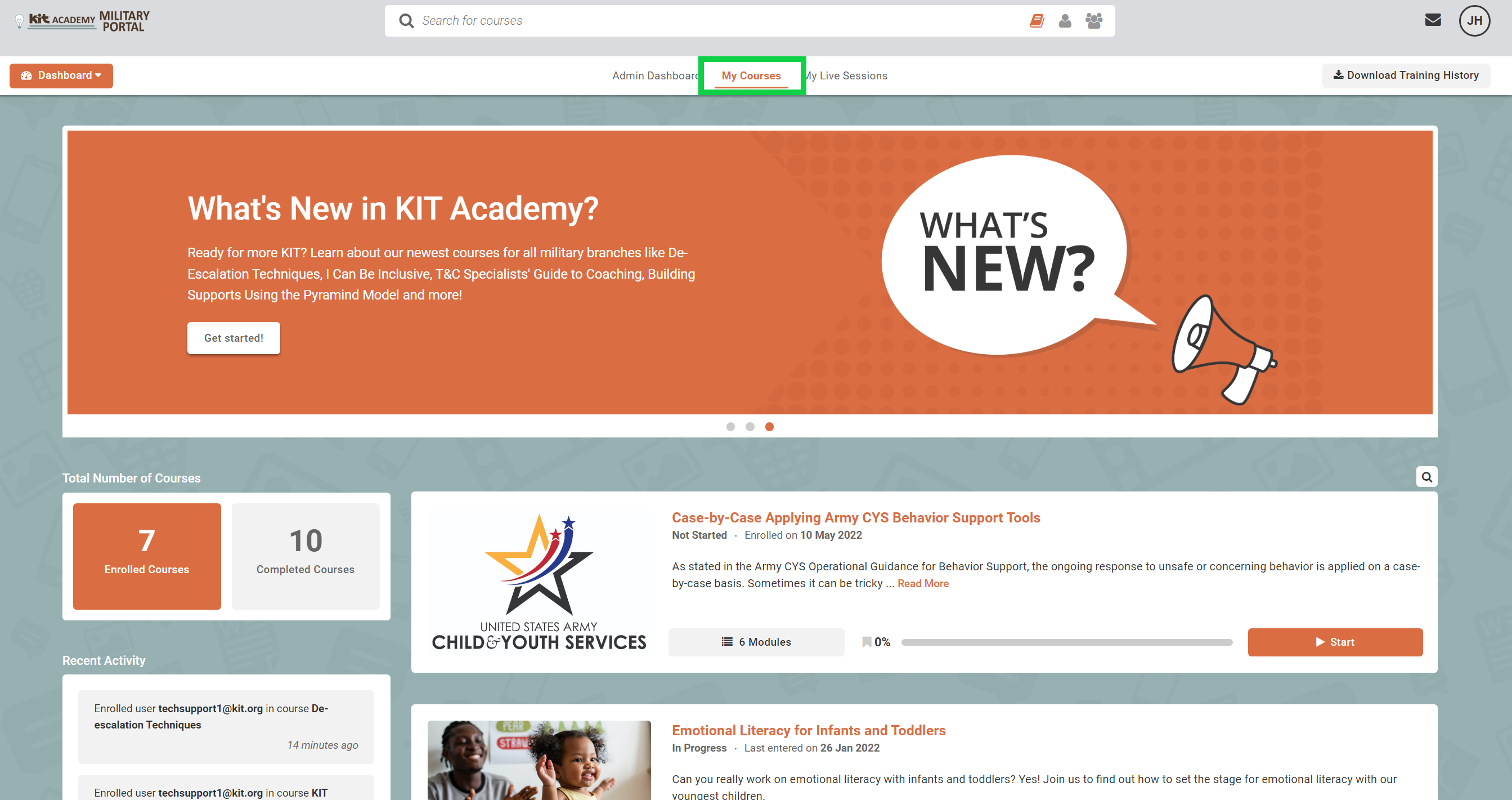 If you have completed or passed at least one course after April 1, 2021, there will be a grey-colored button located in the upper-right corner (circled in green below) Download Training History. Click on this button and the system will generate your training history/transcript document.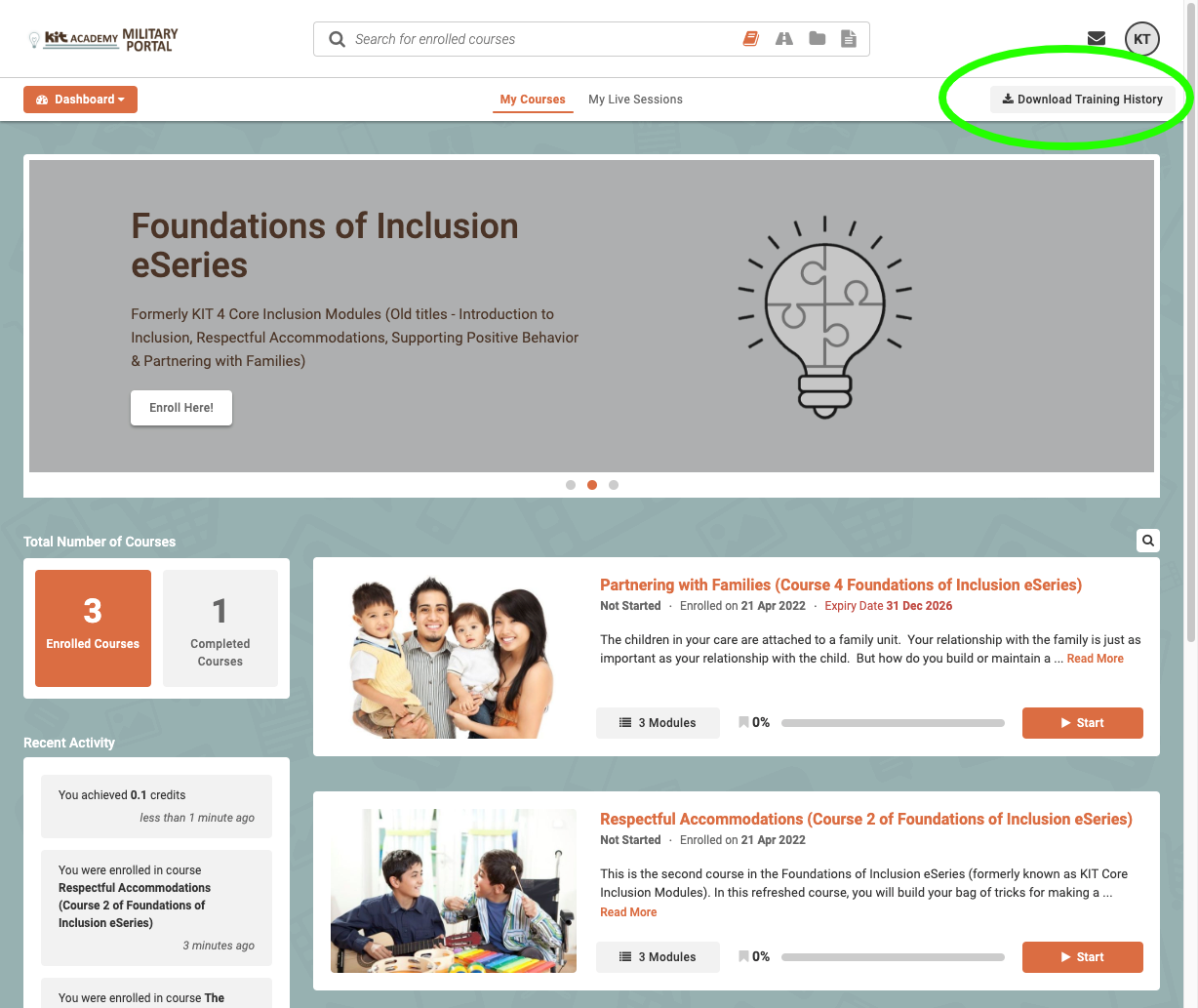 A pop-up will let you know that the document is available for download. Click on the available here for download link to add the document to your downloads on your computer.

Every computer is slightly different; however, it might look like this on your screen: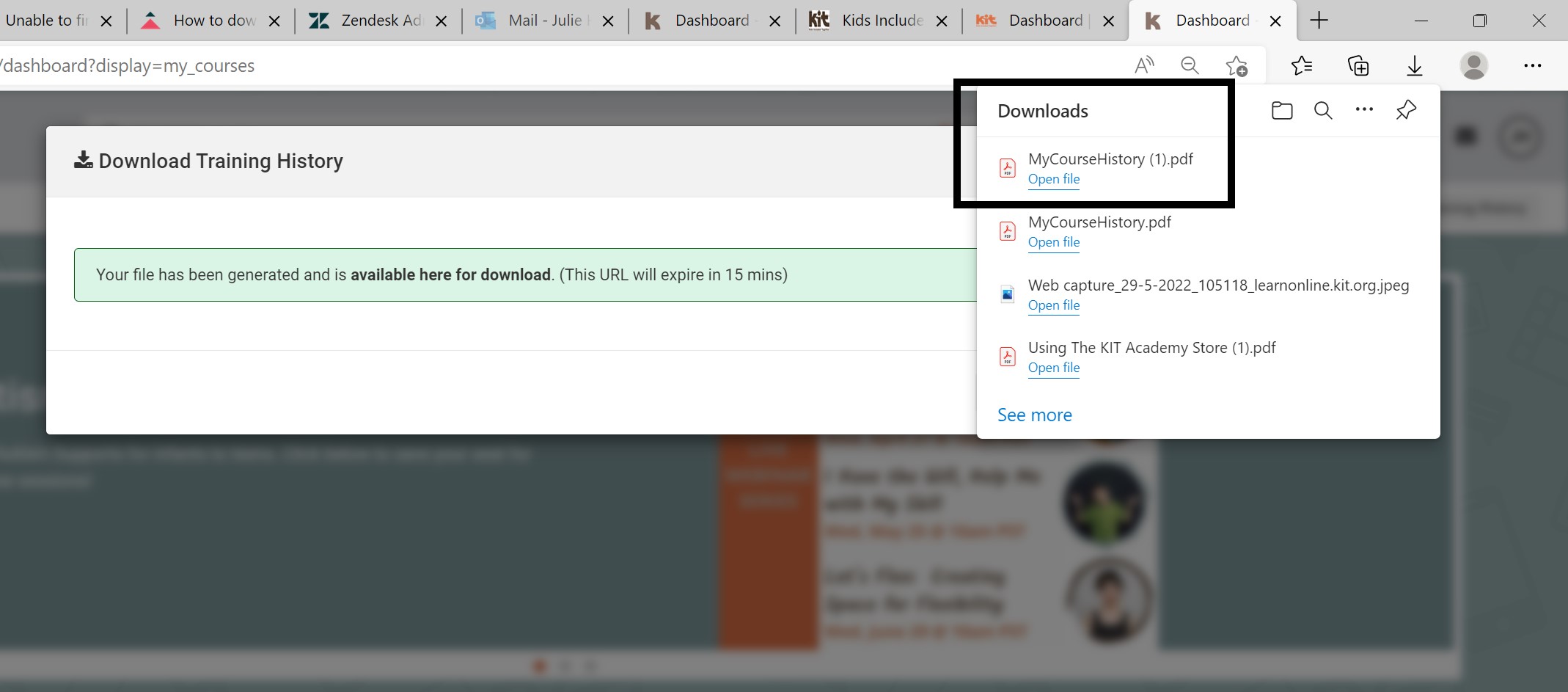 Open up the document and re-save the file to your desk or print.
Still having difficulty?